×
We will be closed from the 22nd of December and will re-open on the 8th of January, 2024. For emergencies, we are open on the 28th of December and the 3rd of January at our Canning Vale clinic. No appointment needed - just walk in from 8am to 1pm. Wishing you a festive season filled with joy!
Orthodontic problems we treat
Creating beautiful smiles for our patients is why the team at Class 1 Orthodontics comes to work each day. But no two days are the same in our profession because no two smiles are the same.
Our patients present a range of orthodontic problems which we need to fix in order to achieve their perfect smile. Here are some of the most common ones we treat.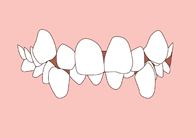 Crowding
Crowding is a really common orthodontic problem. It occurs when there is not enough space in your mouth for all of your teeth. This causes teeth to fight for space and overlap, leaving you with a crooked smile.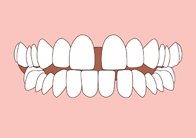 Spacing
Some patients have the opposite problem to crowding where there are big unsightly gaps between teeth. Not only does this make people feel self-conscious but it can also be unhygienic as food can get stuck in the gaps!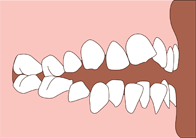 Open bite
An openbite is a common problem affecting your jaws. It occurs when your front teeth don't touch when you bite down on your back teeth. We can fix this with appliances that encourage your jaws to move into alignment.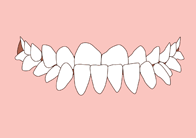 Underbite
If your lower teeth sit in front of your upper teeth when you bite down on your back molars, this is known as an underbite. We'll need to encourage your upper jaw to move forwards slightly to ensure it's in alignment but we can do this with a range of orthodontic appliances.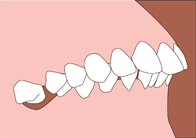 Protrusion
If your front teeth protrude out, this is known as an overjet or overbite. It is a common problem in children who have sucked their thumbs. Protruding teeth can be dangerous as they're more susceptible to injury. The good news is, it's a common problem and one that is easily fixed.
Book a free consultation
Your first consultation is completely free
and there's no obligation to go ahead
with treatment.