×
We will be closed from the 22nd of December and will re-open on the 8th of January, 2024. For emergencies, we are open on the 28th of December and the 3rd of January at our Canning Vale clinic. No appointment needed - just walk in from 8am to 1pm. Wishing you a festive season filled with joy!
Meet our doctors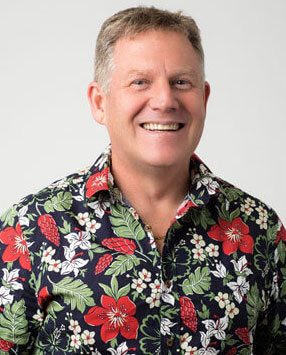 Dr Chris Orloff
Dr Chris Orloff
BDS (Lond), LDSRCS (Eng), MDSc (WA) Orth, MRACDS Orth, Grad Dip DSM (UWA)
Dr Chris is a dental graduate of Kings College School of Medicine and Dentistry (1989). In 1992, in a quest for something different, he and his wife Sarah moved from the leafy towns surrounding the River Thames to the dry remote outback town of Coober Pedy. While in Coober Pedy, Chris and Sarah enjoyed the wide open spaces, Chris' varied career as a General Dentist and a little Opal Fever - mining underground in their spare time! They enjoyed this experience so much they decided to stay in Australia.
In 1996, Dr Chris was accepted for the orthodontic training programme at UWA, so they packed everything up again and travelled across the Nullarbor with their new baby to commence a new life in the northern beachside suburbs of Perth.
The orthodontic training programme at UWA is a three-year, full-time course which required Dr Chris to work weekends and evenings as a dentist to pay the bills, while stealing time whenever possible to spend with their infant daughter Hannah.
On completion of the training programme, Dr Chris was awarded a Master of Science in Orthodontics and later was conferred Membership in the Royal Australian College of Dental Surgeons.
Dr Chris worked in various positions as a Specialist Orthodontist before establishing Class 1 Orthodontics. Class I Orthodontics' first clinic in Kalgoorlie opened in 1999. Rockingham followed in 2002 and the Class 1 Orthodontics name has grown from there. Since the expansion of Class 1 Orthodontics and the birth of their second daughter Maya, Dr Chris has worked tirelessly to bring modern, time-saving orthodontic techniques to the WA family practice he established.
Invisalign treatment changed the world of orthodontics by creating the first digital patient-specific orthodontic technique with customisation for every patient. Dr Chris believes the future of orthodontics is customised to each person, achieving excellent results but also simultaneously reducing the need for so many disruptive appointments affecting school and work schedules. Dr Chris has not neglected his obligation to the profession of orthodontics, serving two-year terms as both State Treasurer and State President of the Australian Society of Orthodontists (WA Branch). He is currently a member of the Australian Dental Society and the American Association of Orthodontists.
Over the years Dr Chris has developed an interest in the impact of Sleep Disordered Breathing in both children and adults and has successfully completed a Graduate Diploma in Dental Sleep Medicine at UWA.
He currently holds a position as Honorary Research Fellow in the School of Anatomy, Physiology and Human Biology. His current research projects are clinical investigations into the effects of Invisalign aligners and tele-dentistry.
Despite a very busy and rewarding professional career, Dr Chris still manages to get away from it all. His interests are boating and diving, and his growing herd of lively alpacas!
Dr Chris currently works at our Rockingham, Canning Vale, Busselton and Kalgoorlie Clinic. He also works at our West Perth clinic exclusively with patients in Invisalign®.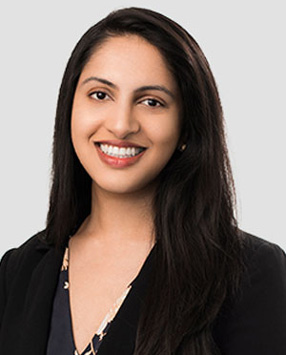 Dr Sanjana Baksi
Dr Sanjana Baksi
BDSc (Hons) (UWA), DClinDent (Adelaide), MRACDS (Orth), MOrth RCS (Ed)
Specialist orthodontist
Dr Sanjana completed her Bachelor of Dental Science (Hons) at the University of Western Australia and subsequently worked as a dentist in Perth and Adelaide in a combination of private practice and public dental services. She then undertook orthodontic specialist training at The University of Adelaide.
During the three-year programme, Dr Sanjana has presented at various dental and orthodontic meetings. In 2018, she successfully completed the examinations jointly conducted by the Royal College of Surgeons (Edinburgh) and Royal Australasian College of Surgeons. Dr Sanjana is a member of the Australian Dental Association, Australian Society of Orthodontists and American Association of Orthodontists. She has completed research in the field of landmark detection in three-dimensional soft and hard tissue imaging and recently presented this research at The European Orthodontic Congress in France.
Dr Sanjana enjoys seeing the positive impact of improving the smiles of her patients, from children to adolescents and adults. In her downtime, she enjoys landscape photography, hiking, travel and spending time with family and friends. She has also recently developed a keen interest in gardening, but whether or not she progresses to a green thumb remains to be seen. Dr Sanjana is also multi-lingual and can speak Hindi and Bengali.
Dr Sanjana currently works at our Canning Vale and Busselton clinics.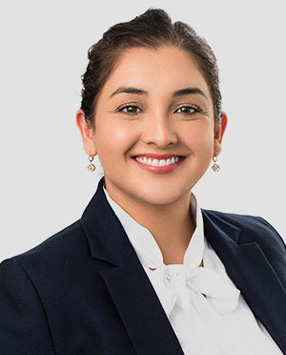 Dr Nida Khan
Dr Nida Khan
BDSc (Hons) (Qld), DClinDent (Ortho) (Adel), MRACDS (Orth)
Dr Nida grew up in Queensland and attended school in Brisbane. Following this, she completed her dentistry degree at The University of Queensland, achieving Class I honours. She practiced dentistry in both Queensland Health and private practice, during this time she was heavily involved with working with children through the school dental service.
Exposure to orthodontics, as a child and as a dentist, allowed Dr Nida to realise her passion. She undertook a Doctorate of Clinical Dentistry in Orthodontics from The University of Adelaide. Upon entry into this programme, Dr Nida was awarded the Australian Postgraduate Award, a scholarship to recognise academic excellence. Dr Nida is committed to providing her patients with optimal care and this is reflected in her clinical work. She has been recognised with awards for the Australian Society of Orthodontists (SA) prize for best clinically treated case by a postgraduate orthodontist and the Raj Prasad award for best clinical case in 2014 (SA).
Following graduation, Dr Nida has had the opportunity to practise in both public and private practice, here in WA and interstate. She currently also holds an appointment at the Oral Health Centre of WA.
Dr Nida currently works at our West Perth and Cockburn clinics.